Maak een totempaal – datum volgt
november 5 - 15:00

-

november 12 - 12:00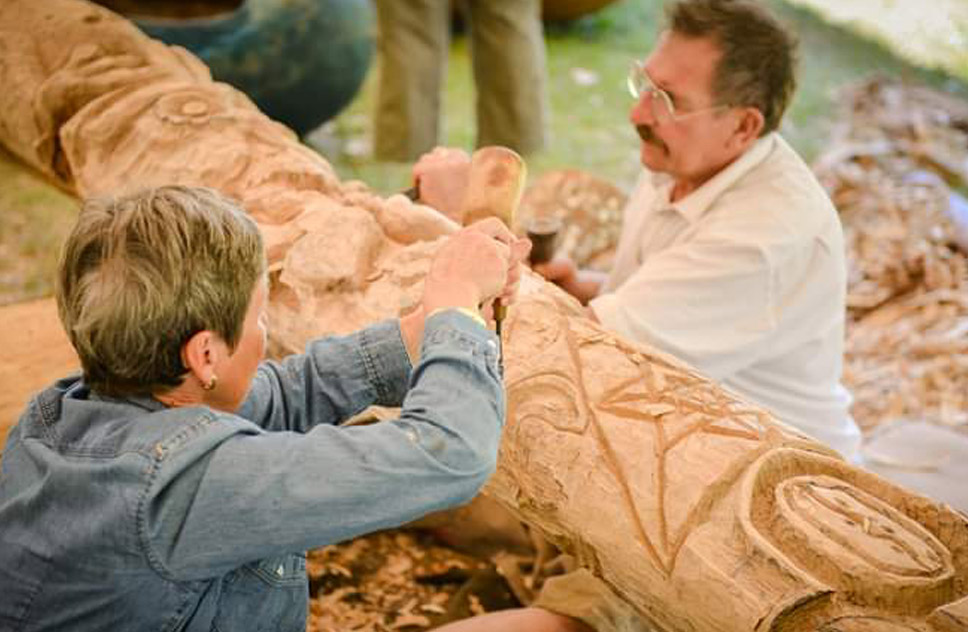 A meditation of self-love
Door houtkunstenaar Olivier Ledoux.
Deze workshop wordt in het Engels gegeven.
The Indians put a totem in front of their living space. The totem shows what kind of tribe lives there, so that the guests know how to connect with them.
The totem is a reflection of their souls
We will use a huge tree that grew close to Le Domaine Vert. Before the carving starts, the tree and you will be respectfully honoured with a heartwarming ceremony.
When you carve the wood you are projecting/carving your intention in the material. The resonance you are creating by knocking on the wood produces a carbon between your bones and the fiber that has an effect on your consciousness growth. In fact carving the wood, the intention that you put in it, is like carving your own state of being.
Carried by the group (max 10 pers) and the facilitators you will feel connected to yourself, to nature and the universe.
Olivier will be your professional guide. His knowledge about nature is amazing. His stories catching and his appearance warm and loving.
We will cook, meet and share around the fireplace.
All is taken care off!
About Olivier
As much as my work is interested in providing human beings with opportunities for physical and psychological comfort, I am also interested in the world of the projection of the self in the work.
I invite the courageous to surpass themselves, to move forward, to use their emotions as tools for spiritual evolution, to touch the heart and soul, to grow and believe in themselves beyond conventional limits…
I believe in the human being and its millions of facets, and that it is possible to offer mirrors that reflect and reveal each individual to himself or herself without words, just through the experience implicit in a work of art that instils an art of living…
Costs: €1500,- all inclusive
You will sleep in a shared room in the beautiful gite or farmer suite.
Max 10 participants, there is a lot of time for your personal process.
For reservations and questions, please send a mail to info@ledomainevert.com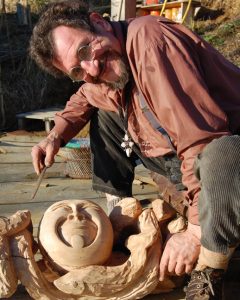 Olivier Ledoux